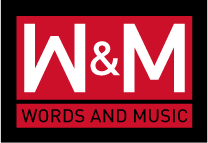 Kerry Doole
Journalist Kerry Doole conducted this interview by email with Lee for an article he was writing in SOCAN's Words And Music magazine. Due to editorial decisions, much of the interview was left out of the article (which you can read here), but we thought you might like to have a look at the "raw" interview.
Kerry Doole: Fair to say you're as committed to making music now as ever?
Lee Aaron: Yes, but committed to making music for the right reasons. Once upon a time I was a direct label signing and the powers that be had much say about the direction and the A&Ring of material that would appear on the album. Fair enough, they were investing huge dollars and the final product was their investment. But pressure like that can impair creativity somewhat. Today, it's more pure – I get to write music simply because it's enjoyable.
KD: Any explanation for the longevity of that creative urge?
LA: Well … I find the journey of life inspiring. It's wild and unpredictable and heartbreaking and joyous. And I find people fascinating; what makes us do the wonderful things we do and what keeps us trapped in destructive patterns of behaviour. Haha – and I don't preclude myself in that, however, when I was younger my motivations were more emotional and now they are more philosophical.
KD: You've had stylistic detours in music, and also peaks and valleys in your career. Had you ever thought of abandoning music (or the music business at least) entirely?
LA: Yes, for sure. In fact I can't think of any of my colleagues who are exempt from that thought. It's a tough business and you are going to have some failures along the way if you're in for the long haul. You also put yourself out there to be criticized, misunderstood and/or dismissed by an industry that knows nothing about you personally, so you need to develop a thick skin.
KD: Is it correct you were forced to declare bankruptcy at one stage in the '90s?
LA: Yes, it's totally true. I had gone independent on the advice of my lawyer and manager (at the time) and borrowed in excess of half a million to finance another album and launch a second label. No one could have predicted the impact that the grunge movement would have on the rock industry. It literally annihilated the careers of almost every melodic rock artist I know. Mine included. In the end I was left holding the purse for the whole lot so going bankrupt seemed like the best option. Writing music to dig yourself out of a mountain of debt is not particularly inspiring. Bankruptcy was actually quite freeing.
KD: I really enjoyed the album you made with the guys from Sons of Freedom as 2preciious – was that a musically liberating or energizing project?
LA: Wow … I rarely get asked about that record. I was definitely pushed out of my comfort zone a few times making that album but in the very best way. They invited me to come out west and make a record with them so it was liberating and flattering to be respected by the elite of Canada's alt scene. Those guys had a very unique sound and they invited me to collaborate in that with them. Artistically I'm proud of that album even if it wasn't a huge commercial success. In fact, it's out of print and I think it's probably a collector's item by now…
KD: Did your switch to making music with a jazz/blues- rather than a rock-base help you maintain or rediscover a love of making music?
LA: Well … I didn't set foot on a stage for a year after my bankruptcy and when I did, I had zero desire to get back on the industry treadmill. I started singing jazz in a few smaller venues around Vancouver. I'd always loved jazz and blues and this ended up being an opportunity to go deeper and explore the genre from a historical perspective as well. When I say deeper I mean understanding the influences of the artists that had influenced me and gaining greater scope of the roots of rock and roll. Studying the craftsmanship of jazz greats like Sarah Vaughn, Anita O'Day, Sister Rosetta Tharpe, Dinah Washington, Ella Fitzgerald and Billie Holiday, just to name a few has made me a better singer and songwriter.
KD: Did some of your original audience stick with you through that change in sound?
LA: Yes, actually. Many had never listened to jazz or blues and discovered they liked it because I was their 'gateway' artist. In fact I still get folks writing in to my social media saying they love the jazz stuff best. Then again, I still get folks saying they loved Metal Queen best … some people get stuck there.
KD: Has the reaction to Fire And Gasoline been a pleasing one? It certainly seems that many rock critics who were fans earlier have embraced your return to the rock fold with enthusiasm.
LA: The reaction has been extremely favorable. It seems the faithful have been waiting for me to return with a new rock album … and, surprisingly, it seems to be reflected in physical sales. It's sold quite consistently on Amazon since its release, which is nice.
KD: Correct to say that it is the UK/Europe who continue to respond most favourably? Have a theory about that? I've often sensed that fans there tend to remain more loyal to their favourite artists than this side of the Atlantic. Agree?
LA: Indeed, European fans are very loyal but they are also very vocal when they don't approve. Most are loving the new album, however, a couple of hard core webzines have really gone after me for not re-creating my '80s sound. There is a gap there where I continued to produce a whole evolving body of work that someone missed, obviously.
KD: I believe the new album has a US release – via ILS/Caroline. Correct that this is your first album to get a proper release there?
LA: Haha – technically yes, however with online shopping, borders don't really apply anymore do they?
KD: If so, I imagine that was a source of disappointment or frustration over the years?
LA: At one time it felt very frustrating because of contractual parameters and, well, music biz politics, that our hands were tied to secure a proper release in the USA. I don't hold on to stuff like that though…
KD: Over the course of your career have there been periods of writer's block at all?
LA: Writer's block? Haha … does mommy-brain count? I have definitely had periods where my focus has been elsewhere, like motherhood or a dying friend, however, walking through those things gives me new things to write about. I'm also still a huge fan-girl – listening to music I love or discovering new music that's really cool (like Courtney Barnett or John Fullbright) still keeps me inspired.
KD: What is your favourite role in music? Performer? Songwriter? Producer? – or enjoy the mix of roles?
LA: I love all the above. The creative process of taking a seedling idea and turning it into a song with an identity, and then taking that into the studio with musicians that breathe life into it is so exciting. I look at producing like creating a sound painting with layers of color and texture and movement and space, and then refining that until it stirs something in your soul. Just talking about it gets me excited to make another record…
KD: Obviously the music biz has changed radically since you began. Do you find the DIY approach – ie having your own label and making the records you want to make – a satisfying development – if a lot more work?
LA: It is a whole LOT more work but at the end of the day if something gets really screwed up, the only person I can get mad at is me. I also don't ever have to wear red spandex shorts again! LOL
KD: I gather that for family reasons you tour less these days than earlier in your career. Does that make performing a more enjoyable process?
LA: Obviously, with a young family the kind of touring I used to do wouldn't work. These days I go out and do targeted shows or pockets of shows and try to make them count: minimum time away, maximum impact. It actually keeps it fresh to play "Whatcha Do To My Body" 25 times a year instead of 250.
KD: I see you've played gigs with peers from the past – like Headpins, Harlequin, Honeymoon Suite etc. Do you get to share stories with your fellow survivors of the rock wars? Enjoy that?
LA: What is nice about teaming up with cohorts from the past is that today, there is a real genuine feeling of love and camaraderie . We've all survived the brutal days of touring through Canadian winters and 'in perpetuity' contracts and can laugh about it now. There's no longer competition, just respect.
KD: Looking into the future, do you anticipate more albums in the Fire And Gasoline vein, or perhaps a return to the jazz/blues style?
LA: I don't like to box myself into saying exactly what I plan to do because, honestly, I don't know. I really enjoyed making Fire And Gasoline and the fan response has been incredible so, more rock songs? Probably – I still love writing pop songs with BIG guitars…
KD: Looking back on a fascinating career, no regrets about your choice of committing to music as your career?
LA: It hasn't been easy but it's certainly been interesting. I realize I've made choices that may seem pretty weird to most industry folks. They haven't been monetarily motivated choices but they were the right choices for me. It still brings me great joy to create a piece of music that resonates with people. That's the big pay-off for me.
KD: Anything you could single out as a career highlight – or lowlight?
LA: Highlight: Getting to open up for, and hang out with, my heroes Ann and Nancy Wilson in 2008.
Lowlight: Accidentally getting booked into a dive bar and the audience thought it was a really awesome Lee Aaron cover band!