Lee Aaron – 'Fire And Gasoline' (Big Sister Records)
Mark Ashby
June 21, 2016
---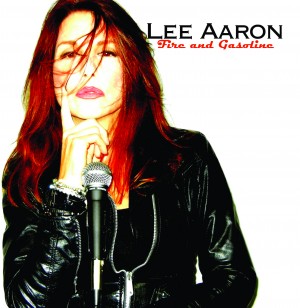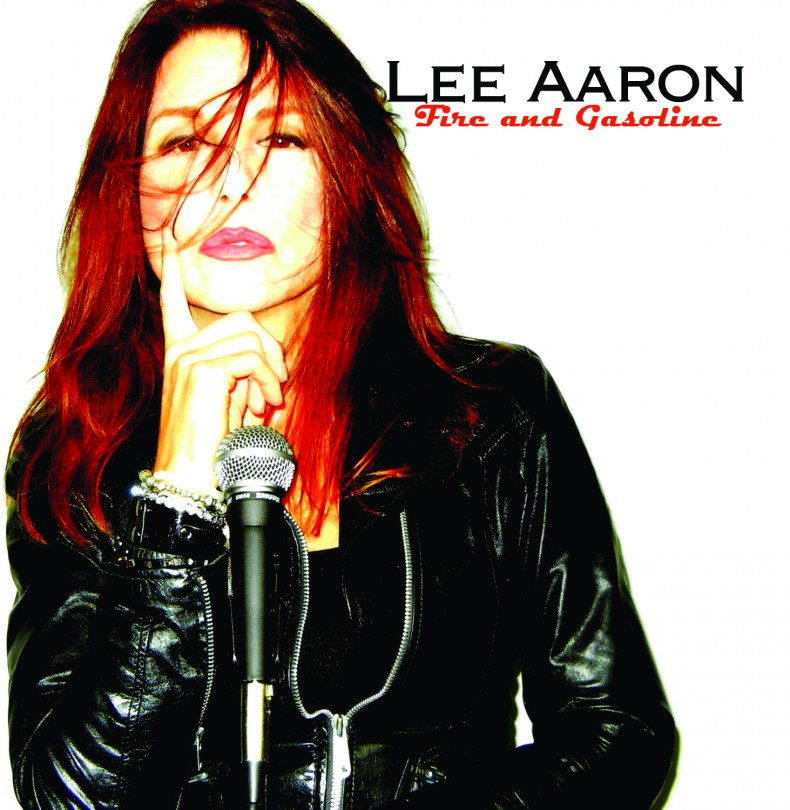 In the mid- to late-eighties, Lee Aaron was one of a small band of women, alongside the likes of Lita Ford and Doro Pesch, who proved that they could both look beautiful and be extremely talented. And, for a while, the Canadian songstress vied with her Californian and German counterparts for the title of the "Queen Of Metal" – with Aaron arguably just beating her rivals to the punch, thanks to calling her breakthrough 1984 album, 'Metal Queen'.
But then, as things inevitably do in the music business, a lot changed. In the 1990s, both Aaron and Ford saw their heavy metal careers go into freefall. The former quit the music business almost completely, retreating to the Caribbean to raise her family, before re-emerging into the spotlight earlier this decade with the comeback 'Living Like A Runaway' album. Aaron, on the other hand, pursued a totally different route, transforming herself into a jazz singer of some repute; but, the smell of leather and the roar of a guitar are hard to resist, and, following what was supposed to be a one-off appearance at the Sweden Rocks festival in 2011, she has returned to her rock roots with this, her 11th studio album.
'Fire And Gasoline' is an album which certainly lives up to its title, as it possesses plenty of the former in its belly and more than enough of the latter to ensure that it burns with intensity. Opener, and first single, 'Tom Boy', picks up almost exactly where Aaron left off around two decades ago, with its crunchy riff and gnarly, in-your-face, attitude.
The title track is another classic hard rocker ripped straight from the heart of the 1990s, with plenty of spit and venom in its content and its delivery, while Aaron references her diversion into jazz very briefly with her bluesy refrain at the beginning of 'Wanna Be', before it explodes into a slice of punky joyousness more reminiscent of fellow countrywoman Avril Lavigne, complete with clichéd, trashy teenage-angst filled lyrics. 'Bitter Sweet' – the first of two songs written entirely by guitarist Sean Kelly* – is a reflective look over her shoulder to the mistakes of her past, as Aaron practically ejaculates the lyric "If you think this tune is a love song – you're all wrong".
'Popular' is a damning indictment of today's internet-based society, where relationships are often conducted solely online and the number of "friends" on your social media channels is more likely to be a cover for your own insecurities than a true measure of that most valuable of assets… Initially feeling like a "road song", '50 Miles' is another paean to heartache and regret – a theme which runs through the album, which Aaron uses as a means of personal (and professional) redemption – with a country tinge to its drawling, mournful lament.
'Bad Boyfriend' is another punky, high-energy workout, with an edgy, aggressive vocal from Aaron, with a theme of mistakenly apportioning blame for the mistakes in your life, while 'Heart Fix' is another pure slice of Nineties-style AOR, built on a sweet melody and with enough edge on Kelly's guitar to counterpoint Aaron's dark vocal interpretation.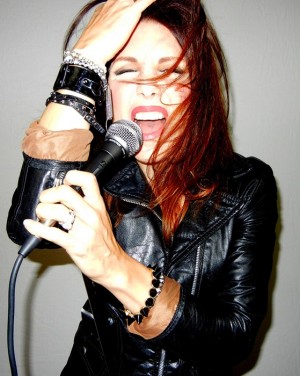 'Nothing Says Everything' (another Kelly solo contribution*) takes the album into its final quarter with another reflective, stripped-back mood swing, with a luscious vocal, while 'If You Don't Love Me Anymore' belies its title – and subject matter – with its joyously upbeat, positive vibe and hugely, catchy chorus and poppy main melody. Closer 'Find The Love' is a strange way to round off the album, but also a natural one, given the overall context of the material on this "comeback" offering: a tale of a dying woman battling the odds to do what's right for her family, it's a mournful, yet optimistic, almost spoken lament – and also contains one of the most direct references to Aaron's own musical past, with the refrain of "you're barely holdin' / barely holdin' on" in the final verse.
Aaron's voice may have lost the pure raw power it exhibited in her 'Metal Queen' days – or maybe it's still there but she chooses not to unleash it, using her experience in the world of jazz to explore the deeper, darker depths of her range – but it still possesses a richness which has been polished by maturity, resulting in an album which can simply be summarized in two words: welcome back.
To pick up your copy of 'Fire And Gasoline' – CLICK HERE.
Lee Aaron returns to the UK later this year to play the Rockingham melodic rock festival at Trent University, Nottingham, from 21 – 23 October.
*Admin's Note: This text is reprinted as published. Sean Kelly is a wonderful writer, but "Bitter Sweet" and "Nothing Says Everything" are not "solo contributions" but collaborations with Lee Aaron.
© Copyright Über Röck