Rotary Parkfest brings a weekend of music to Timmins' Hollinger Park
Sarah Moore
June 26, 2016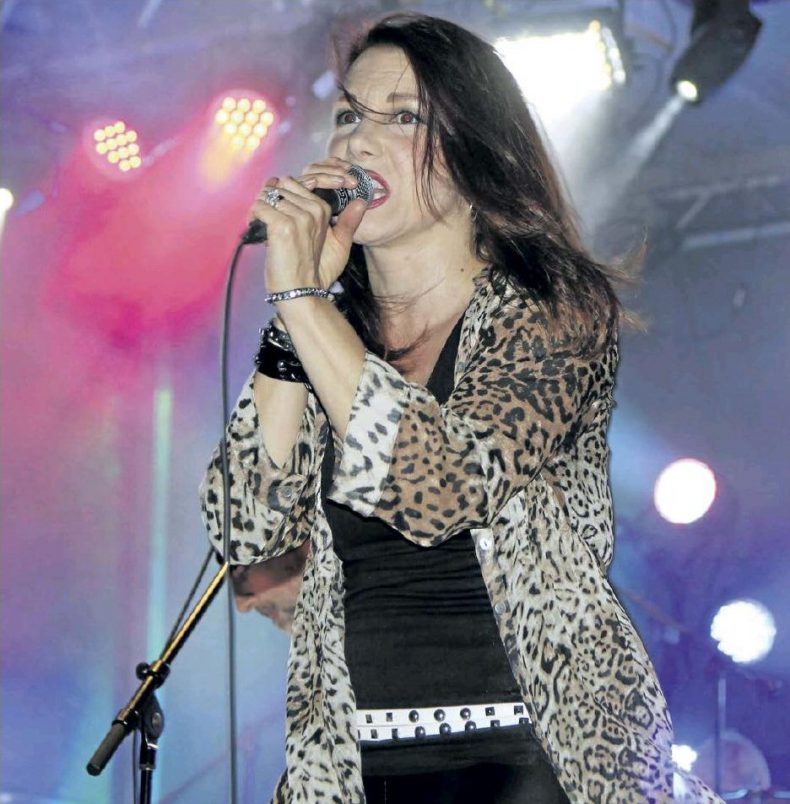 They may have lost their ribbers this year, but the Rotary Club of Timmins-Porcupine didn't let that stop them from holding their annual festival for the community.
Re-branded as the Timmins Rotary Parkfest, the non-profit group hosted two nights of live entertainment at the Hollinger Park on Friday and Saturday.
Organizers said the turnout was admittedly smaller than usual, but were still pleased with the amount of attendees that came out to support the fundraising event.
"I think people were still expecting ribs, so with no ribs, less people showed up," said event chair and rotary member Luc Chalifoux. "But it was still a good turnout, nonetheless."
The Rotary Club has been holding an event during the last weekend of June for more than 10 years.
While they were unable to secure the volunteers needed to stick to tradition and bring the Ribfest back this year, Chalifoux said they were determined to still put on a great event for the community.
"Ribfest will be back in its original format, but this year, we were just taking a slight parallel approach by offering strictly the entertainment portion," he explained. "A lot of people don't get the opportunity to travel or attend larger venues or concerts, so this is an opportunity for them to do so locally. We're also encouraging local talent, and we do believe in encouraging that, as well."
Friday night's performers were catered toward a younger audience, the event chair said, with a variety of local and out-of-town DJs spinning some tracks for the crowd that evening.
Saturday's lineup kicked off with a set by the popular Scarlett Jane, made-up of Timmins native Cindy Doire and Andrea Ramolov.
The duo treated attendees to a 90-minute set of folky, blues harmonies that had more than a few people in the crowd on their feet dancing and singing along.
The headlining act of the evening was unquestionably Lee Aaron, a veteran performer who has been hailed in some circles as Canadian Queen of Metal.
Roughly 200 people filled the field to take in a performance by the artist who laid down a set list of classic songs and new material from her recently released album Fire And Gasoline.
For many in the crowd, seeing Aaron live on stage brought back memories of performances past, as the Belleville native made more than a few stops in the North throughout her career.
This is the first time she's been in Timmins, however, in almost two decades.
"Lee Aaron has been a teenage idol if you will, and I still remember sneaking into the first concert when I was maybe 13 or 14-years-old so this will be a great little blast from the past," Chalifoux said. "At the same time, with Lee Aaron having just released a new album, it allows for it to be current and for us to promote the fact that she's still very active and very good Canadian performer."
Fans made their way to the front of the stage to snap photos and video of Aaron's performance, with many in attendance seeming to know even her newest tracks word-for-word.
Sebastien Vermette, a rotary member who helped organize things on Saturday evening, said he was pleased with the crowd response to Aaron's performance.
"We're super excited to have her here; we're very excited to bring in big acts," he said. "I love pulling together events that people enjoy, that people can come out and have a good time and be able to give back to them."
Giving back to the community, he pointed out, is what the festival is all about.
After covering their event costs, the Rotary Club puts all of the funds raised from the event toward programming for the city.
"We hold these events to give back to the community by helping support the Food Bank, the Father Costello Centre, the Women in Crisis Centre, St. John's therapy dogs, as well as quite a few other programs," Vermette said.
He noted that residents continued to trickle into the park throughout the evening, whether they attended one of the performances or stayed to hear local cover band Granite play some popular hits well into the wee hours of Saturday night.
Chalifoux extended his gratitude to all of the sponsors and volunteers who made the event possible and to Timmins residents for their attendance.
"We recognize their efforts, and hopefully, the community also appreciates the amount of time and effort that goes into it," he said. "On the same token, we want to thank them for supporting us for the last decade-plus and hopefully in the future."
© Copyright TimminsPress.com