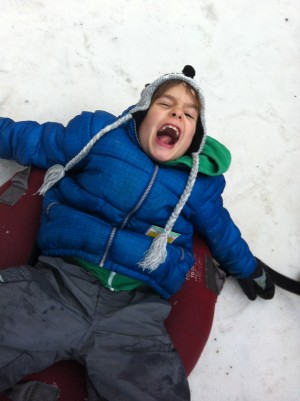 Yes … it's been a while. A lot has been going on in this crazy rocker-mom world of mine. I'm finding it's the wildest adventure ride ever, changing everyday with twists and turns you never expected – only this ride never pulls into the unloading zone. The only unloading going on around here involves the mini-van, backpacks, bicycles, drum kits, boogie boards and wet dogs … and the occasional freak out or two … usually by me.
Having children is the most amazing gift; a gift that gives and takes and ebbs and flows and pushes and pulls and kicks and screams you – bit by bit – into being a better person. But usually not until digressing to your absolute worst self first. I admit that LEGO under the gas pedal, toothpaste 'art' and my 'no-crafts kitchen-use-only' scissors disappearing constantly are all buttons that transform me into a ranting psychopath who wants to commit a horrible crime when I find them. And, after the gravestone decorating incident when Aunt Clara died, my prohibition on Sharpie use is in effect until they move out. Period. Don't ask … you can guess.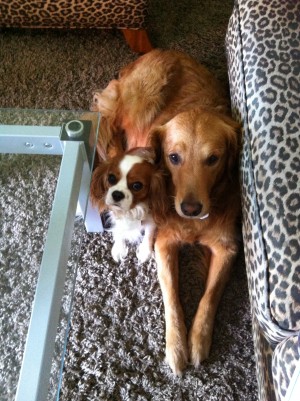 On any given day, songs need to be written, laundry needs to be done, flights need to be booked, projects about whales need to be completed, interview requests are piling up, our big-ass dog keeps eating the cute little dog's food and the dishwasher packed it in on Thanksgiving. Oh, and I have a plugged ear from a sinus infection. And that was just last week.
Other than that things have been just peachy.
I managed to carve out some time to work with my wonderful, patient webmaster to redesign the website!! Really … he did pretty much all the work and I just said 'Like this … don't like that…" Hoping to make it easier to navigate around, find info and cool stuff and connect with us on social media. Feedback welcome! I care what you guys think and want to streamline the site to feature what you want to see and know about.
Anyway, now that the munchkins are a bit older it seems time has opened up enough to focus on some creative endeavors I've been sitting on for a while. Crazy nerd thing to do – but I decided to go back to college a couple years ago.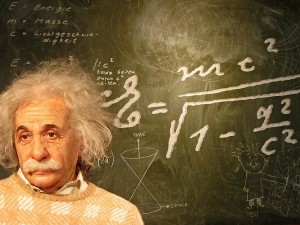 I really wanted to explore some things that I'd been interested in for a while and gave that gift to myself. I had an amazing time studying neuroscience, psychology, multiple intelligences and the minds of the gifted and differently-abled. My husband and I both devote some of our time to helping persons with cognitive disabilities and I really wanted to understand more about the unique people we support. It's interesting, but not at all surprising to learn that most of our last half-millennium geniuses were also on the autism spectrum: Albert Einstein, Leonardo DaVinci, Michelangelo, Charles Darwin, Mozart, Newton … the list goes on.
I feel so much better about my own quirks now…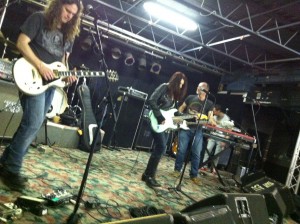 Let's talk about a new Lee Aaron album! It's time. I've been pouring over a decade's worth of ideas that have piled up, building on some of those and writing some brand new stuff too. And, I have my most rockin' live band ever so it's been really inspiring! Can't wait to get into the studio with these guys! Digital technology has also opened up a world where musical ideas can be shared long distance so collaborating has gotten way easier too.
Back in the old days the record company would fly us (John Albani, my co-writer for 12 years, and I) around to Nashville or New York or LA and we would woodshed for a few days with someone and come back with a song or two. The pressure was on to achieve instant results because publishing dollars were being invested. Fair enough. When we weren't doing that, John and I would woodshed every day for months together. And sometimes, when you spend such an intense amount of time with someone you start getting on each other's nerves. I'd be getting all cranky because he was spending – in my estimation – far too much time getting the 'perfect' snare sound or his needy Moluccan cockatoo – that was left free to roam the studio – would want to cuddle constantly, razor sharp talons, feathers and all – while I was trying to concentrate on lyric writing. I'm not joking. I would say "shoo" repeatedly, but that bird-brained bird was relentless. If you ignored it or closed the cage door it would squawk – oh, so shrilly – again and again and again. Kinda messes with the creative process…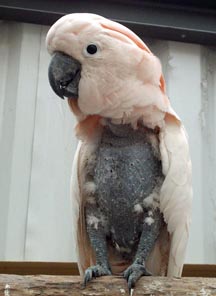 Now here's a rare bit of mind-meandering trivia – you can hear Coco the Cockatoo's vocal debut on the intro of "Tell Me Somethin' Good" from the Some Girls Do album. I forgot all about that until now. Geeeee, now I kinda miss that dumb bird. Once, when we left for a six week European Tour in '89, Coco pulled every single feather out from the neck down while we were away. She was extremely attached to John and, even though he left the bird with his beloved aunt who loved that bird too, the trauma of his absence was apparently too much. John arrived home to a studio mascot that looked like some freakish thing from a circus sideshow. John also had two pet sharks (Sid and Nancy) and a manta ray that ate out of his hand but that's a whole other blog.
Anyway, now with the internet and smart phones, musicians can exchange music files by email or something as basic as an iPhone memo. I have to admit, I'm really digging it. I like having the time to live with and process ideas rather than the pressure of having to write the 'hook' line before nightfall. You write less crap this way … well, at least I think I do … or don't. Write crap, that is.
But let's be honest, crap is subjective. And thank God for that … otherwise there are many creative people who would never have had careers.
So yes, a new Lee Aaron album is finally in the works and I'm really excited about it. Most of the material is written and the pre-production process is well underway. Much of it taking place right here in my own home…
A rock record.
Yup!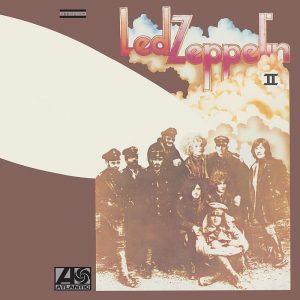 I have loved my forays into the worlds of jazz, blues and even opera. They have been enlightening, enriching and have made me a better artist all around, but gee whiz … there is still a star struck 18 year old inside me dying to strap on a guitar and go rock out. The fan-girl part that never goes away. The part that still gets goose bumps when I put on Led Zeppelin II or blast the new Jack White in my car…
Germaine Greer once said, "You're only young once but you can be immature forever."
im•ma•ture:
childish, babyish, infantile, juvenile, adolescent, puerile, sophomoric, jejune, callow, green, tender, young, inexperienced, unsophisticated, unworldly, naive;
youthful, boyish, girlish;
Heck, I'm totally ok with that…