She Come Like Thunder: Lee Aaron at the Brass Monkey
Dale Sinclair
November 2, 2017
---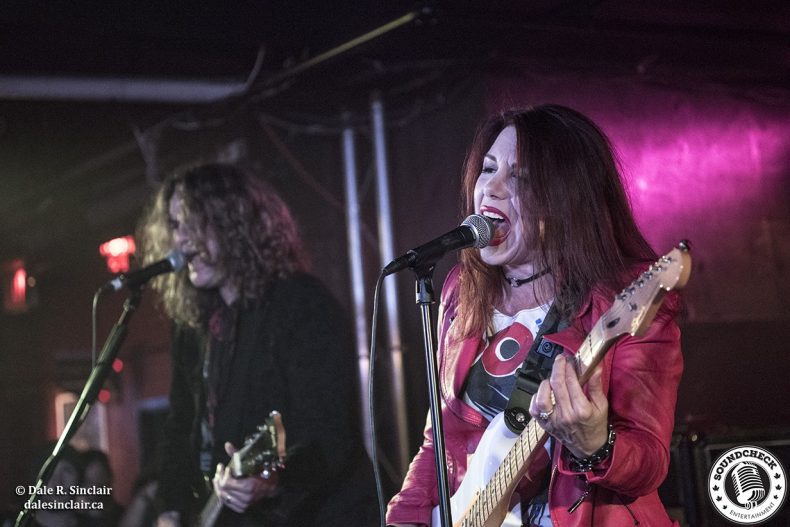 Lee Aaron rocked the Monkey on October 27th and was fully the Lee Aaron I remember from the '80s. She seems to have ditched the pop-diva thing she was trying to pull off in the mid to late '90s and moved back to her roots. It was great to see.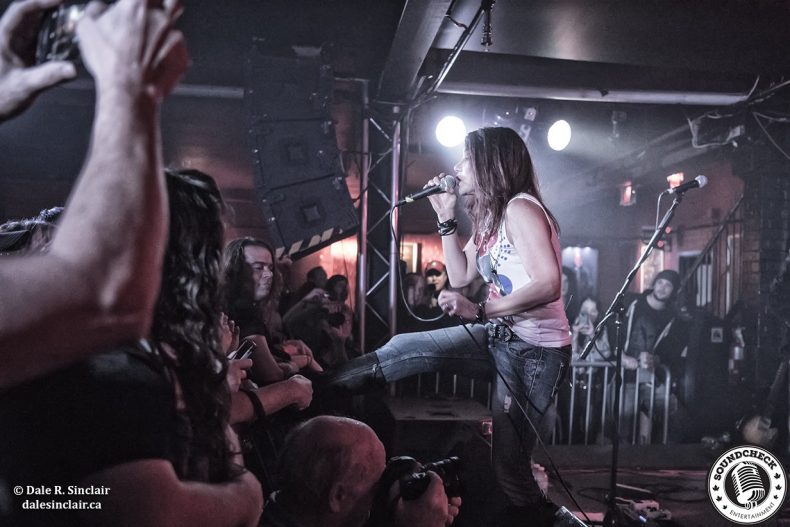 Opener, Adrynaline-
With some heavy hitting covers of Iron Maiden, Metallica, GnR and Judas Priest to name but a few, opening for Lee Aaron was Adrynaline. They had an outstanding performance and absolutely set the stage for Aaron.
There wasn't a single member of Adrynaline that wasn't fully owning every song they performed. The drummer was actually leaving his stool, as in leaping off of it; and I swear, trying to murder his drum set. It was something to behold.
If ever you have a craving for some old school metal in the Ottawa area – find out where Adrynaline is playing next.
Venue, The Brass Monkey-
If you have never been to the Brass Monkey, it is a basement dungeon with a low ceiling, a concrete floor, several billiard tables and a cash only bar. Cell service is spotty at best too. But it's all genuine.
This venue is quickly gaining fame with the hard rock 80s\90s crowd with performances by Anvil, Harem Scarem and loads of great tribute and cover bands. On this particular night, The Brass Monkey was filled with long haired party animals… for the ones that still have hair. And woman with a bit to much hairspray rounding out the crowd. I would like to say that it was all very retro, but truly, this wasn't millenials dressed for the occasion. It was actualy the exact same bar crowd from 1989.
Main Act, Lee Aaron-
After Adrynaline's performance, there was about 20 minutes before Lee Aaron was introduced and thundered on to the stage in a pink leather jacket.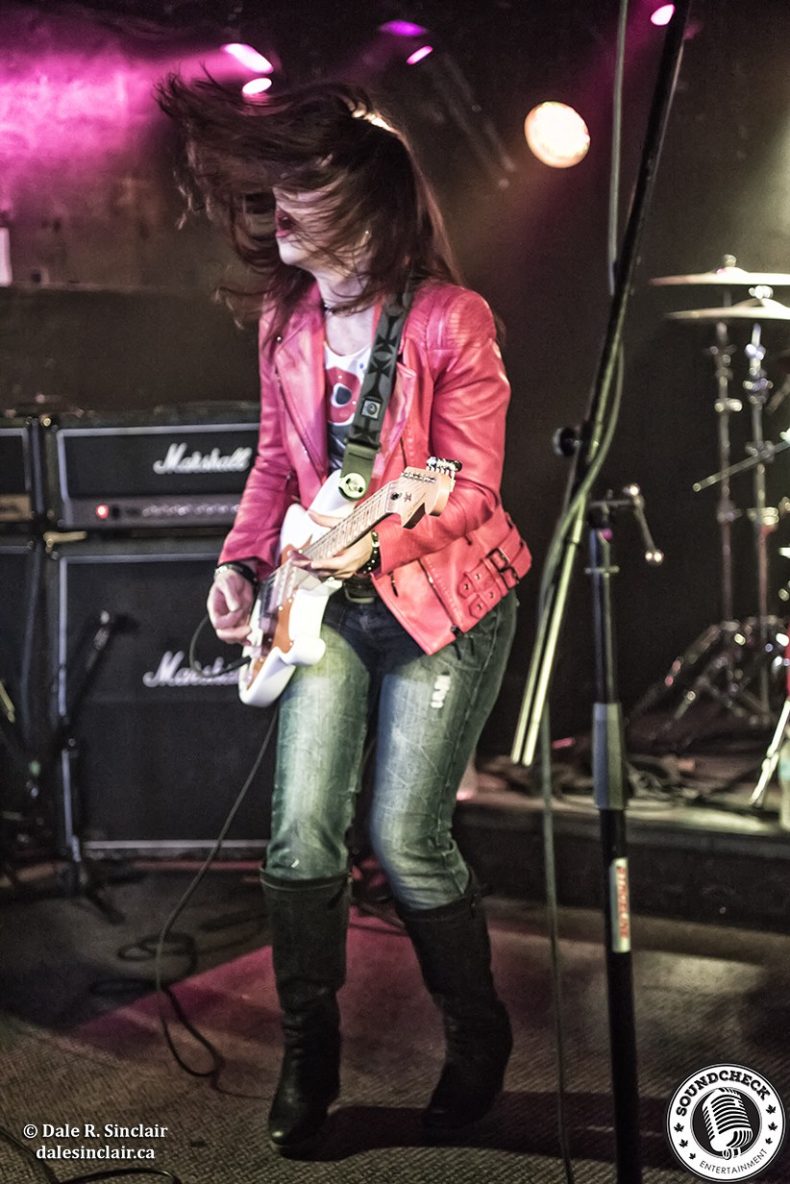 Two or three songs in, the jacket was gone and everyone on the stage was sweating buckets as the Monkey started to swelter. It was a packed house.
Nothing slowed down though. With songs like 'Some Girls Do', 'Sex with Love' and 'Watcha Do To My Body' performed by a punk rocker from the 80s, the basement was rocking.
This is what genuinely amazed me and helped step up my praise of the evening – the band performed 'Metal Queen'. Honestly, I thought Lee Aaron was never going to perform this song.
I saw Aaron over twenty years ago, and I was disappointed that she, as best I could tell, outright refused to play this tune. Maybe it had a rough history personally. Hard to say, as I can't really dig up much from the interwebs.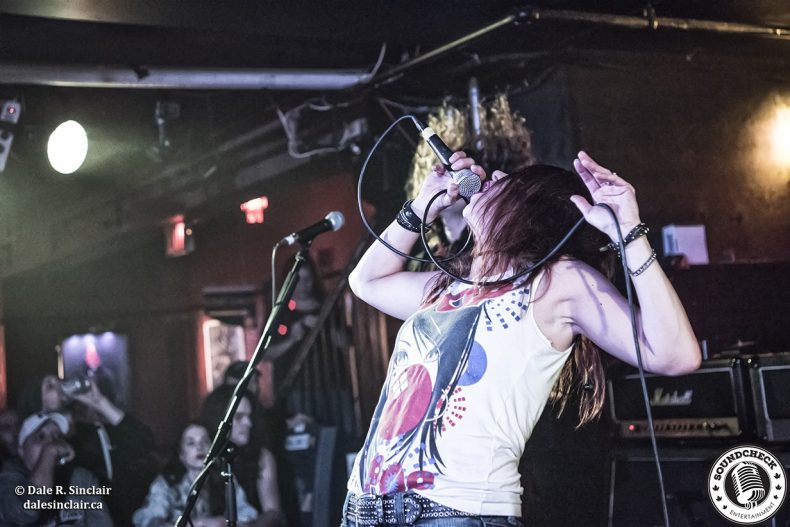 In any event, Lee Aaron performed a couple new songs from her latest release, Fire and Gasoline. She also graced the crowd with a demo song that she has been working on, which will be part of an EP in the next year. I am looking forward to the new tracks.
All photos by Dale Sinclair
© Copyright Soundcheck Entertainment