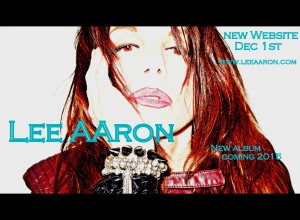 Welcome to the new Lee Aaron website!
We've cut down on the clutter and improved the speed of the site. Everything you need is in the menu above.
Please let us know if anything is missing or if there are problems accessing pages.
And don't forget to check out the Store, now with new software to make ordering your favourite Lee Aaron stuff easier and more enjoyable!
Let us know what you think in the Comments section below. Are we missing anything? What's your favourite part? Where do you look first? What do you want more of?