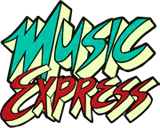 LEE AARON: Reshaping Her Legacy
Keith Sharp
March 15, 2016
---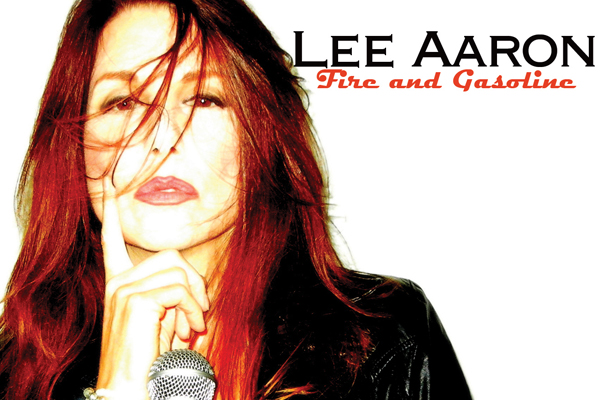 Lee Aaron had finally gotten around to pulling out her acoustic guitar and notebook to start work composing her new record when she was approached by her 10-year old daughter Angella with a simple request; "Mom, can you write a song about me".
"My response was `sure I'll write a song for you' and then it occurred to me a few days later that you can't make a promise to a child without keeping it so Angella and I bounced around some ideas and I asked her what kind of song she wanted," Aaron explained. "She said, `I'm a tomboy not a girly girl', and I thought, okay, that's a start. Then she said, I'd rather shoot an arrow than have a tea party' in reference to archery lessons we'd had as a family, so I thought, okay, I can work with that, and then she said 'I'm not into colours like pinks and fuchsias, another topic I used in the song."
The end result is "Tomboy", the first single off `Fire And Gasoline', Aaron's first studio recording in 20 years.
"I expanded on the Tomboy idea, I thought of the care free spirited stage all pre-teen girls seem to go through before they reach puberty, how they feel comfortable in their own skin before they get into that self-image, glamour magazine attitude. An attitude which seems to carry them through their twenties and thirties until they get to that point where they don't care about such things anymore. Then I realized that is how I felt when I got to that age, so the song was really about empowerment, about not fitting into a specific stereo type, about being fiercely individualistic."
Aaron (nee Karen Greening) took the concept one step further when it came to shooting the song's video. "I would have liked to feature my band in the shoot but there is a logistic problem. Half of my band are located in Toronto and half are based in Vancouver so (in the best tradition of Jack Black's School Of Rock), I rounded up a group of Angella's Tomboy friends to perform in the video."
It's appropriate that Aaron's daughter should play a role in her recording comeback as it was a desire to start a family with husband (and band drummer) John Cody, which put Aaron into a temporary retirement mode having moved to Vancouver from Toronto, recording her 1996 `2 Precious' collaboration with Vancouver's Sons Of Freedom release, before shelving her touring activities as she concentrated on starting a family.
Playing house mom to Angella (now 11) and Jett (now 10), Aaron found an escape, performing at local jazz clubs where she starred during weekly open house nights with her gritty Nina Simone covers. "I could relate to jazz and blues, this was the foundation of rock music, Led Zeppelin were based on songs by Willie Dixon and Muddy Waters. I knew I was on the right path when I walked into the ladies washroom at the jazz club and someone had written on the mirror in lipstick, `Lee Aaron's Jazz Rocks'.
As her children grew, Aaron was able to head back out on the festival/club circuit, incorporating some jazz standards into her rock set. While in Toronto performing at the Rockpile venue, she met Sean Kelly, former guitarist with Nelly Furtado's band who interviewed Aaron for his Metal On Ice book, an ode to his 80's rock heroes.
When Kelly asked Aaron if she would agree to re-record a version of her mega hit "Metal Queen" for a CD addition to his book, the pair found themselves in a Vancouver studio working together on the track.
"I was really nervous when I met Lee in Toronto, here is someone I had idolized growing up," commented Kelly on the phone as he prepares to perform in a Rough Trade reunion at Toronto's Phoenix Concert Hall on Friday. "So I'm in the recording studio with Lee and I'm thinking, `Who am I to be producing a vocal track for Lee Aaron?
Their "Metal Queen" collaboration worked so well that Kelly began performing as a guitarist in Aaron's band and when she indicated she was prepared to start work on a new album, Kelly was there to submit song ideas and to help co-produce `Fire And Gasoline'. They collaborated on five of the record's 11 songs and recorded the bed tracks and guitar tracks in Vancouver at a facility originally called Little Mountain Sound. "To think, Little Mountain Sound is home of half of my record collection." he quipped.
Aaron remarked she always knew she would record another album, and that time and space had opened up for her, but one thing she didn't want to do was another carbon copy of "Metal Queen". "Some fans will want another "Metal Queen"type record and others would want a more mature release and I realized I can't please everyone so in the end, I wanted to please myself."
The end result is 11 songs, equally balanced between a rock edge of "Fire And Gasoline" and "Wanna Be" with more melodic numbers like "Bitter Sweet" and "Popular" with Kelly laying down distinctive guitar tracks and another top session player, John Webster helping to mix the record and lay down his own signature keyboard parts.
The Belleville, ON native claims she has already achieved distribution in Europe, Japan and the United States as well as domestically on her "Big Sister" vanity label and is hoping to build on a strong following that has remained intact throughout her career. "What inspires me is a sight I witnessed when I was playing at Vancouver's PNE last year. I looked into the audience and I saw a dad with his young son on his shoulders, standing next to someone I assumed was the granddad and they were all rocking out. I thought, yeah! That's what this is all about."
Reflecting back on her family, Aaron is aware that her past legacy was that of the "Metal Queen", metal magazine centre fold but she want's to leave a different legacy for her kids. "Yes, I have a past legacy, and I'm proud of those records but I want to leave my kids another kind of legacy with a more mature kind of record."
photos by Theresa Mitchell
© Copyright Music Express