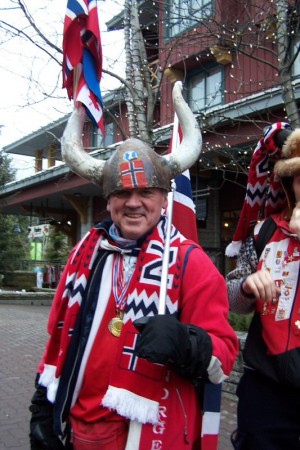 Yes, yes, I know it's been awhile since my last blog.
Isn't it funny, how we always trick ourselves into thinking that parenthood will somehow get less busy in the future. Like some grandiose break in the clouds on an overcast day, where the sun suddenly reveals itself with blinding brilliance, and you wish you had remembered your sunglasses … but that never seems to happen with TIME.
Why is that? Life just seems to get exponentially busier as it goes along, and those breaks – when they do come – are tiny little micro-oases. Where all I can seem to manage is a hot bath or a glass of wine and some dumb TV.
My sweet husband who, between my music and motherhood, gets precious little quality TIME either, gets all excited on those nights when I'm too exhausted to do any work, and will suggest we watch some Ingmar Bergman film (famous Swedish director) replete with subtitles, subtleties and subterfuge, requiring me to pay attention, stay awake and worse yet, to think. Somehow we have come to a compromise, alternating between Kurosawa and The Office, Fritz Lang and Lost. The history of 20th century film, with brain respite in between.
Good news about my mother. Even though the doctors found a cancerous lesion on her lung, and two more on her spine, they have determined that it is NOT lung cancer. It is a very slow growing form of cancer metastasized from the breast cancer she had 25 years ago.
Thanks so much for your letters and prayers.
She is now taking some type of oral hormone that apparently starves the cancer and prevents it from spreading. I'm very aware that we are blessed for her to have avoided more invasive treatments. The second round of tests showed that the growth of the tumors, so far, has been halted.
Thank you, God.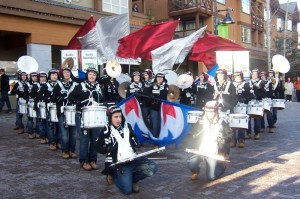 I have a lot to be thankful for. My family, my friends, my health and, I'm performing in Whistler right now in the heat of all the Olympic excitement! The village is buzzing with true Canadian pride and spirit. It's really neat to see.
The very best thing I witnessed yesterday was the Sardis Secondary School Drumline (Chilliwack High School students) performing several open air numbers in Market Square. These kids are seriously awesome. Their enthusiasm and sense of honour – about being chosen to perform during the Olympics – shone through like a bright white light of positive energy. Check them out on YouTube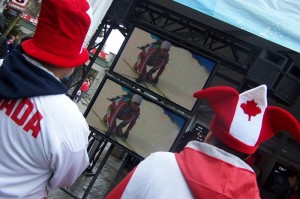 There are big screens positioned EVERYWHERE around the village; outdoors and in almost every restaurant and store. I found myself hypnotized by the Women's Moguls competition the other day. I LOVE skiing. I took up skiing before I left Toronto and relocated to the West Coast. The winters back east were just so brutal, I thought that taking up a winter sport would give me something in the season to look forward to, rather than dread.
I learned to ski at Blue Mountain in Collingwood with some friends of mine. It's a bunny hill by West Coast standards, but definitely the BIGGEST southern Ontario hill going. I got pretty good, too, considering that half the time you are skiing on a sheet of ice, due to the volume of Ontario skiers packing down the snow, who also think they are pretty good skiing down Blue Mountain – the BIGGEST Ontario hill going. I'd never even seen powder, never mind skied through it.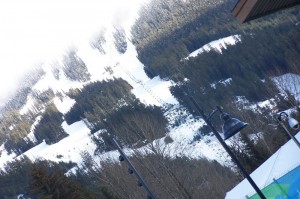 Then I moved to B.C.
Back then I was dating a guy (we'll call him Lance, it's my favourite cheesy man-name) who was a former ski instructor. Sweet. I was stoked about becoming a GREAT skier. We went skiing at Mount Seymour, Cypress, Silver Star, Big White and Whistler/Blackcomb.
Initially, I was stuck on the beginner runs. Back at Blue Mountain, you would start at the top and be done your run in about 3 minutes, if that. I wasn't accustomed to taking 10 or 15 minutes to get down a hill. Boy, were my legs wobbly and sore. But I eventually built up some stamina, started taking on the intermediate runs, and no longer had to ski with little kids and seniors.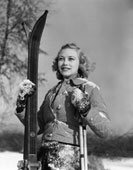 I got some new ski gear and – considering I'm not a super sporty gal – was feeling quite sporty and cool. Having done miserably at hand-eye coordination sports in school, hiking and biking had always been more my speed. And now, skiing. Lance even assisted me in getting down some black diamond runs.
"If you get scared, just remember to make the pizza shape with your skis," he would say. "Or walk down sideways!" It was the same thing he told four year olds who were just learning to ski. It's very hard to look cool making a pizza shape with your skis, but it did help me to not injure myself, and keep up with Lance, who could ski circles around me.
Once, on a hazy day at Blackcomb, I fell over a 7 foot drop at the side-edge of a run, skiing through about a foot of powder in flat light. I was just breezing along at a fair speed, cutting some cool edges, and the next thing you know I felt myself airborne for several seconds, then WHOMP!- full-on face plant in a pillow of snow (thank goodness), one ski on, and the other buried somewhere in the white blanket of fluff surrounding me.
I was completely disoriented and not sure what exactly happened. Lance, having realized I was missing a couple minutes later, took the chair lift back up, and found me, yelling for help down my little embankment. I was pretty shaken, had twisted my ankle, and had a REALLY hard time clamoring back up the side of the drop off. Also, my confidence was knocked down about 100 notches.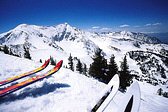 Another time, Lance convinced me to come and stand at the top of the Sudan Couloir Extreme and have a look-see. The steepest run in all of North America. A sheer ice face, it starts at the top of the Alpine and plummets – virtually straight down. For YAHOOs and EXPERT YAHOOs only. Gripped with a sense of how easily one could die attempting this, I threw up on the chair lift on my next ride up.
Then finally, one afternoon, while skiing at Silver Star with Lance and his brother (also an expert skier), the two of them decided that I was ready. Yes; ready for moguls.
By then, I'd gotten a bit of my skiing mojo back, had some hip new parabolics and was having, by my account, a pretty sweet afternoon on the slopes. I'd skied a few black diamonds, and so far, the boys hadn't taken me down anything where I couldn't keep up. We mounted the lift and headed up.
Lance and his brother swiftly skied off, bouncing over and between the mounds of snow as easily as my son on our backyard trampoline. They both stopped about 300 yards down when they realized I was not in tow.
"Hey, come on GIRL, you can do this. Just keep your legs loose and cut your edges close together. Keep your poles light, in the air!"
PLEASE DO NOT ADDRESS ME LIKE I AM A CANINE, I was thinking.
"What? Okay!" My heart was pounding. The run was not only full of little bumps, but very steep.
I closed my eyes for a second, said a quick prayer, and pushed off. And by sheer luck, not skill, I did fantastic. For about the first 200 yards. Then, I began to pick up too much speed, and things started to spin out of my control. I tried to dig my edges in hard but gravity and downward inertia was like a super force my legs were no match for. So I did the next most instinctive thing, and attempted to slow myself down using my poles, which I later was advised, is an ABSOLUTELY STUPID thing to do.
I plunged my right pole in deep. Of course, it stuck right there where I stuck it, but my body kept right on going, wrenching my thumb WAY back, losing that pole, then the other, jamming sideways on the next mogul, doing a flip, and then somersaulting the next 20 yards down the hill. This all happened in about five seconds.
When I came to a stop, both skis were off, and my thumb flared with searing pain. I took my glove off to make sure it was still attached to my hand. It was. Then I started to cry.
Lance and his jackass brother started laughing.
This is why you did not see me representing B.C. in Women's Moguls.
I'd never considered a career in physical comedy, but maybe I should look into that….
My thumb was completely #!*@ed. I saw a doctor and was told that I had a classic case of skier's thumb. Thank you. Please tell me something I don't know. At least there's a name for it. I felt better knowing I'm not the only dumbass in the world who had done this.
I was sent to a clinic, where they molded a custom hand brace out of some type of pink-ish plastic and velcro. Apparently the only way for my severely sprained thumb to heal was to wear the brace as much as possible and keep the hand immobile. My right hand. The one I use to do everything. Great.
I tried to open jars of Dijon and pickles. I tried to brush my hair. Apply mascara. Open a door. Cut something with a knife. Play guitar. Hold a ski pole. All impossible. WAY too much pain. I was stuck with the ugly brace. The bad news was that I had some jazz gigs coming up,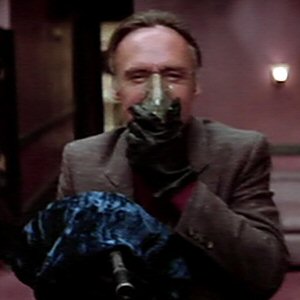 and I COULD NOT HOLD A MICROPHONE. Go figure.
My brilliant sound guy at the time, Kevin, suggested we gaffer tape the mic into the brace. Brilliant.
So, I spent the next six weeks looking like something out of a David Lynch film. Disheveled hair, badly applied make-up, and a microphone gaffer taped into my prosthetic-looking, right hand contraption.
"She wore pink (blue) plastic (velvet)…."