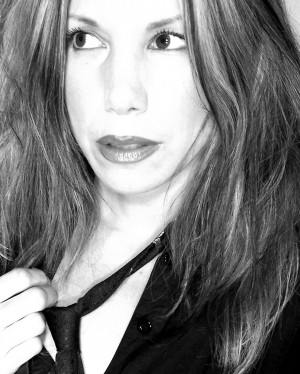 ---
Q: Hi Lee, what are you up to at the very moment before sitting down and reading this first question?
A: Reading stories to my children and tucking them into bed.
Q: What was your very first encounter with the music business when you started out?
A: Probably meeting my first manager in 1980. He talked the talk and had a blonde model girlfriend. He had a great vision for us. The guys in the band were totally impressed. Especially by his girlfriend. Then he systematically fired them all until the band consisted of only me. It's easier to manipulate one person than a collective. I wish I'd known he was unscrupulous. Hard lessons learned early.
Q: Have you ever had a classical training any sort of as a singer or performer before you went "Metal"?
A: I had training in choir and musical theatre. There is a certain element of theatre to metal so it served me well, I think.
Q: In 1984 you released the album METAL QUEEN – with the result that this particular title stuck with you personally for quite some time. Did you like being called the Metal Queen back then and how do you feel about it now?
A: To be considered the QUEEN of anything is pretty cool, so I was honoured to carry the title back then. Unfortunately, being stereotyped as METAL forever wasn't something that I expected, so it was definitely a barrier to being able to move forward musically. These days, I'm okay with still being considered the METAL QUEEN by fans that it's important to. I still strap on a guitar and play rock shows occasionally. It's still great fun. I can also slip into an evening gown and sing a whole night of jazz. Why not? Look at Robert Plant.
Q: What have been your most outrageous experiences in the metal circus of the '80s?
A: Oh please. I could do a lot of name dropping here and get myself into trouble with people who still have big careers. Read the book when it comes out.
Q: What do you miss the most from that period of time?
A: Being immature. Being famous. Sleeping in….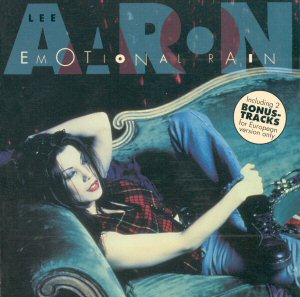 Q: The album EMOTIONAL RAIN (1994) offered a more introspective and personal inside view – some of the fans unfortunately didn't get. Are you still proud of that particular album and does it still mean a lot to you?
A: Emotional Rain was the first album that I produced independent of major label pressure. When you're distributed by a major you've got an office full of suits and ties who know a lot about sales figures and very little about music. Perhaps I would have been more commercially successful if I kept writing the same album over and over again, but I wasn't satisfied musically doing that. So, I started my own label. Emotional Rain marked the beginning of a whole new era of growth for me.
Q: With 2preciious you did a short stint in Alternative Rock, which was popular in the mid-90s. How did you personally experience a demise in the popularity of the oldschool of Metal?
A: I think that the demise of big hair metal had to come because it had become so homogenized by the early nineties. Personally, I had been plugging away at what I believed to be a respectable rock career since the early eighties, so it hit me quite hard to be so easily dismissed when Alternative Rock exploded onto the scene. My manager and lawyer both jumped ship when the shows and sales started to dwindle. I was set adrift.
In Canada 2preciious was released anonymously (not under the name Lee Aaron). It got great critical reviews and the top alternative radio station in Toronto agreed to spin the new disc. When it leaked out that the singer was Lee Aaron, they dropped it from the playlist immediately. That hurt. Being Lee Aaron was not cool anymore even if the 2preciious record was. I learned that perception is everything.
Q: Are you still in contact with members of your former touring/studio band or any other metal acts of that time?
A: Some, yes. The internet has made it easier to stay in touch.
Q: There's some sort of a musical hiatus between 1996 and 2000. How did you spend those years and what made you decide to get back into music again?
A: I took a year off writing and performing entirely in 1996. I needed some time to re-evaluate whether I even wanted to be in the music industry anymore. I found comfort in many of my old jazz albums – Billie Holiday, Sarah Vaughn, Peggy Lee, Dinah Washington – it was a break from the rock and roll treadmill. In 1997 I started singing jazz in a few small clubs in my hometown just because I missed performing. I never expected it to turn into much but I immediately got quite a bit of good press and fans were asking when I would do an album. By 1999 I found myself recording again and in 2000 SLICK CHICK was released.
Q: On the verge of the new millennium you started a comeback by releasing SLICK CHICK, followed up by BEAUTIFUL THINGS (2004). Two albums that introduced a new Lee Aaron to the public: the one always in love with Jazz music. Did you get any reactions of old fans to that change in style?
A: Yes, most fans who had grown up with "Lee Aaron" were quite accepting of this musical departure from rock. Most fans had matured along with me and were ready for a change, plus, I began to get a whole new audience as well, those who had never known the old Lee Aaron. Some die hard metal fans hated it, and still do. That's okay.
Q: Did you ever think about exploring other fields of art (painting, film, photography etc) as well?
A: Yes, art has always been a hobby and I've taken many painting classes over the years. All of the photos that appear on my blogs are taken by me. I have no interest however, in doing any of these things for money.
Q: Did you ever have to work some non-artistical, regular jobs in between and if so, what did you do?
A: Luckily, no. I have never had to do anything outside music to make a living. In the last 7 years I have been working with special needs individuals and I have done further training in this field because I get a lot of joy out of it. To protect their privacy, I never talk about this.
Q: What does jazz have that metal music will never be able to offer its listeners?
A: Subtlety.
Q: How does life as a jazz singer differ from being a metal front woman?
A: It's exactly the same, only the songs are different. And the audience is dressed well.
Q: What was the last metal/rock album you purchased?
A: Coldplay. U2. Sufuan Stevens.
Q: Do you still listen to your early albums?
A: Rarely.
Q: What metal/rock record has stuck with you till the very day?
A: The Who "Live at Leeds", Led Zeppelin II
Q: As one, if not the very first, female Metal-Stars – do you think of yourself as a role model in retrospect, someone breaking boundaries for other girls dreaming about a career in rock?
A: No, but looking back I realize that I crossed some boundaries that had rarely been crossed.
Some good, some not so good.
Q: Any advice for aspiring future Metal Queens?
A: Don't jump into the music business blind. Educate yourself. Know what you are talking about when you are in the studio. Better yet, learn how to use Pro Tools (music software) yourself. Write your own songs. Write good songs, because décolletage will only get you so far. Trust your instincts. Don't sleep with band members or crew. It always ends badly.
Q: Do you think it's easier now for girls/women to get accepted by a still most masculine audience?
A: Yes.
Q: What are your plans for the future?
A: My company is currently working on a DVD of my own personal video archives. It will be available to fans only through my website www.leeaaron.com sometime later this year.
I will be performing some rock shows this summer 2009 in Canada. I'm also doing a few jazz shows. In 3 years when our children are both in school full time, I plan to record a new cd of all original material, much of which is already written. I'm working on my memoirs with plans for a book … in the meantime, trying to blog more. I'm trying to be a good parent. I have lots to keep me busy.
© Copyright Metal Hammer