Casinos a Classic Rockland Wonderland
Mike Ross
October 24, 2015
---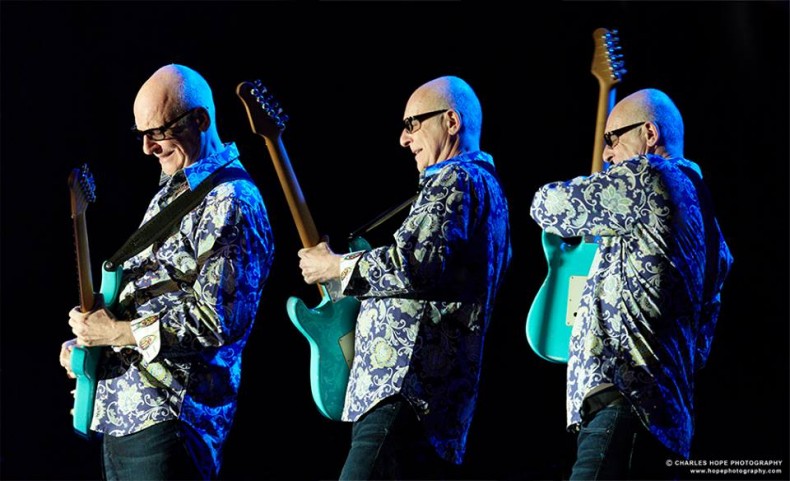 Kim Mitchell was recently asked what he thought about the love affair between casinos and classic rock, and what it's done for his career.
He evades the question, "Did you know that the sound of all the slots singing and ringing away on most casino floors makes for a beautiful happy major chord? Root, third, fifth! Awesome, huh? Wouldn't be very nice to have a sad minor chord or tense diminished chord or some complex jazz chords ringing away on the floor from the machines. Nope. Most casino floors ring that happy major chord. You expose yourself to that then go into the venue to see a performance and you have a happy crowd. We like happy crowds."
Mitchell plays Saturday, Dec. 5 with Trooper at the River Cree Casino – whose new "Venue" tent opening soon will hold up to 2,600 people. You come for the show. You stay for the happy sounds.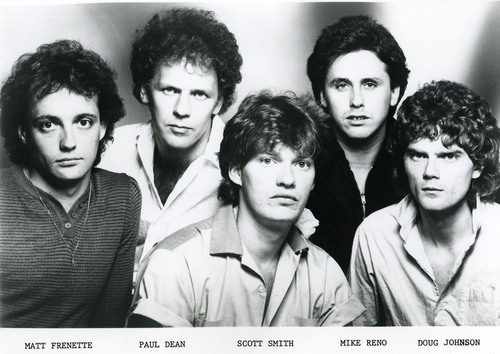 It's no surprise that casinos have become a comfortable retirement haven for classic rockers of all stripes. Outside of Vegas, it's a recent phenomenon. There was a heyday when bands like Prism and Streetheart and Max Webster played arenas, had big hits on the radio and platinum albums, but by the 1990s, their happy rock had been overthrown by the Coming of Nirvana. Fans of '70s and '80s rock settled down, had kids, stopped going out. Generation X took over with this dour new thing called "grunge." No place for Loverboy.
Slot machines came to the rescue. Casino Rama at the Chippewas of Rama First Nation in Ontario started running rock shows in its 5,000 seat showroom in 1996, and others across Canada soon followed suit. These gigs did very well with acts that appealed to the casino demographic: Age 35 and up. Local musicians like Rick Shermack (Rockin' Rick from Axe Music) saw it coming and formed cover bands for the specific purpose of playing classic rock casinos in the Edmonton area – and never lacked for work. He's opened for all these classic rock bands.
"I knew exactly what I was getting into, what kind of crowds, what music they wanted and what the management expected," Shermack says. "It was a whole new club going audience."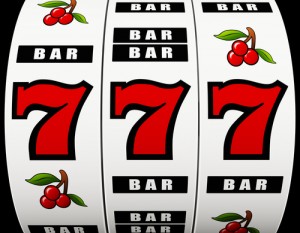 It was an audience of classic rock fans who suddenly had money and free time because their kids grew up and left the house. They pined for the music of their youth: Kim Mitchell, Loverboy, Trooper, Triumph, Toronto, Streetheart, Prism, Honeymoon Suite, April Wine, Chilliwack, Doug and the Slugs, Glass Tiger, Harlequin and those are just some of the Canadians. But where to go? Too old for grungy bars, can't drink inside theatres, so these mature new club-goers flocked to casino shows – and that worked out just fine for countless classic rock bands whose careers were saved.
"Without the casinos, for a lot of bands there is no scene," says Bernie Aubin, drummer for the Headpins and president of Canadian Classic Rock, a Vancouver-based company that books classic rock casino tours across the country. "A lot of the bands wouldn't be working. They would pack it in." Mike Reno echoed this at an industry speech where he reportedly said that Loverboy would've been "finished" if it weren't for casino gigs.
One of the reasons the relationship works so well is that casinos make a lot of money, so their risk tolerance is higher than for other concert promoters. "If the casino breaks even at the door, they're happy," Aubin says. "They're not there to make a profit on the show. They're happy they got all these people in their building."
Some would argue that. Dan Keene, who was the talent buyer for the Century Casino for five years before taking the job as the senior manager of gaming products for the Alberta Gaming and Liquor Commission (that's right, he looks after the slot machines), says the performance bar has been raised. Las Vegas now makes more money on entertainment, food and beverage than on gambling. "That turned around a couple of years ago," he says.
Yet there's still a stigma, "the thought that if you have to play casinos, your career has really hit the skids," Keene says. "Nothing could be further than the truth. I've honestly never understood it."
Classic rockers love playing casinos. Kim Mitchell and other stars talk about how well casinos treat them, about top-notch production, receptive crowds, nice hotels, 24-hour room service.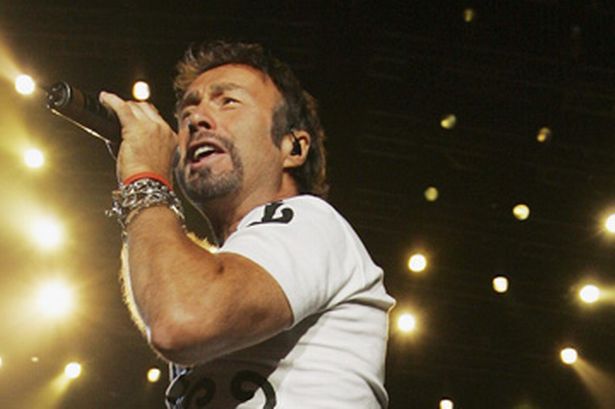 "It's a real charge to perform, but that's only two hours out of 24," says Paul Rodgers, singer of Free and Bad Company. He plays the River Cree Thursday, Nov. 12. "It's nice to have a quiet, comfortable place for the rest of the time." Rodgers says casino shows comprise about a third of his gigs – which have included, he hastens to point out, sold-out shows in Madison Square Garden and a festival in Ukraine that drew 350,000 people. "I prefer now to pick and choose," he says.
For Lee Aaron, Canada's "Metal Queen," who plays with Prism Friday, Nov. 27 at the Century Casino, "less than half" of her live performance income comes from casinos. She says they make it possible to reach her fans coast to coast on a fairly regular basis. "The budgets enable this and, if you've had a successful show, which we usually do, you are able to return every year which keeps the interest and momentum going for the artist and the audience," she says. "Casinos showrooms have grown in popularity because they fill a void in the live music scene for acts that are too big to play clubs and not big enough to fill stadiums."
Asked about the difference between casino audiences and audiences in bars or other "regular" venues, Kim Mitchell replies, "An audience is an audience is an audience. If there is an energy being transmitted from the stage to the crowd it becomes that Rockland Wonderland. In other words, there isn't much difference from venue to venue other than sometimes in a casino show you'll see someone who won the tickets sitting there looking like, 'I thought Kim Mitchell would be a girl!' They are interesting to watch. Sometimes we can win their love. Sometimes they leave. It's all good."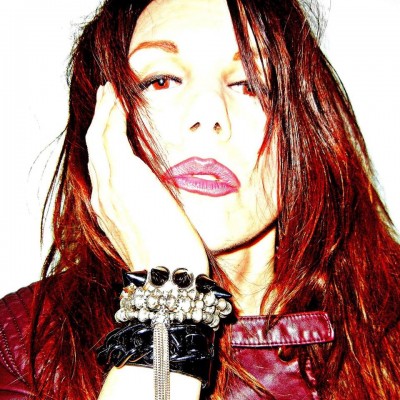 He goes on, "While you may think casino gigs are more adult, we see lots of younger fans at these gigs – 19 and older of course but it isn't just sit down, chill and watch a show. It can turn into a pretty serious party!"
Casinos aren't just about live classic rock – it's classic anything, country, blues, comedy, tribute bands, you name it, and the scene extends to classic rock tours on cruise ships. Meanwhile, the classic rock club is always expanding to include new members. Finger Eleven, for instance, just played the River Cree and they're a 2000s band. Generation X's time will come.
Paul Rodgers is an odd case. The British rocker co-wrote Free's 1970 mega-hit All Right Now – whose licensing and radio royalties alone would be enough for a comfortable retirement – among other classics of classic rock, and is considered a legend. You'd think when he's picking and choosing gigs he wouldn't do casinos, there's that stigma again, and yet here we are.
"The point really for me is to have a great time," Rodgers says. "You can denigrate it if you want: Oh, it's a lot of pensioners at the casinos. You can also say it's a lot of people having a great time. That's what I do."
Everybody's happy.
© Copyright Gigcity