On The Record With Lee Aaron
Stephen Dyrgas and Classic Rock 101
March 12, 2009
---
Lee Aaron, born Karen Lynn Greening, joined a rock band when she was 15 and had already recorded and released her debut album by the time her iconic album Metal Queen was released in 1984. Although she wrote about "female empowerment and positive energy, feminine strength and wisdom", Aaron was portrayed as a Metal Queen – a heavy-metal diva; a Jagermeister-drinking, hard-partying, sexy rocker chick. This was quite evident from the album's cover and video for the title track and completely opposite of her intentions. The album opened doors to the rapidly growing heavy metal subculture, however, and she was soon hitting stages across Canada and Europe, showcasing her excellent vocal range and technique. She was on her way to becoming a full-fledged rock star.
Over the next decade, Lee Aaron received 10 Juno nominations, a Much Music Best Video Award, a pair of Best (Toronto) Female Vocalist Awards and a CMPA Songwriters Award. Her 1989 album Bodyrock went multi-platinum and was voted one of the 20 most influential albums of the decade by Chart Magazine. Despite the success, she began to feel suffocated by the "Metal Queen" label that was attached to her. She first stopped performing the song and then eventually took time off from the music business.
Aaron would return in 2000, completely transformed by her great affection for old jazz and blues. She recorded two more albums, Slick Chick and Beautiful Things. It was music she would enjoy making, regardless of genre or other's expectations. This focus, dedication and maturity – toward music and her family – allowed Lee Aaron to reconcile her Metal Queen image with real life.
Lee Aaron joined us in the Out-Of-Control Room on Thursday, March 12, 2009. Here's her playlist:
Barracuda – Heart
These Boots Are Made For Walkin' – Nancy Sinatra
Precious – The Pretenders
Move Over – Janis Joplin
Songbird – Fleetwood Mac
Tell Me Something Good – Rufus feat. Chaka Khan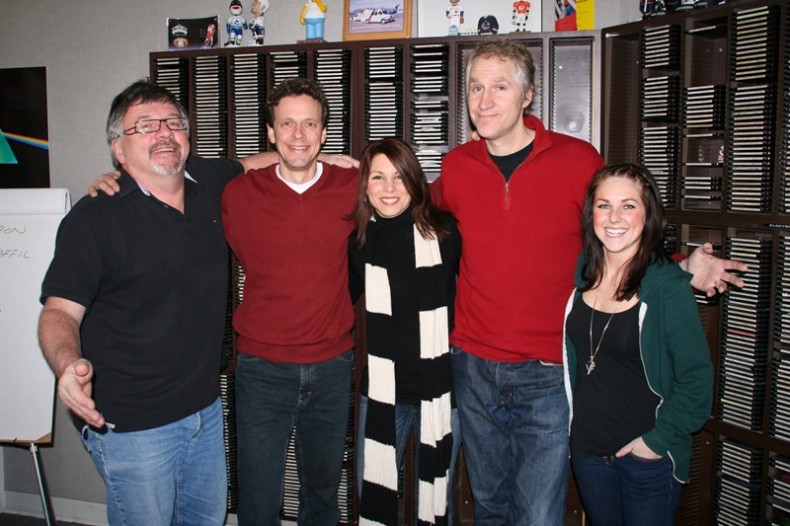 Classic Rock 101's On The Record was hosted in the studio by celebrities and local guests who dropped by the Out-of-Control Room with an armload of favourites from their personal vinyl collection. They took the helm to speak about their musical passions and how music of their generation affected your life.
© Copyright 2009 Stephen Dyrgas