Did you know that today is the National Day of Sweden?
Well, it is!
Lee has never played in Sweden, but that hasn't stopped native Swede Johan Hagman from being one of her biggest fans — he has seen Lee play nine times and, since 2000, has masterminded the Lee Aaron European Fan Page.
Johan was also the driving force behind a grassroots campaign to get Lee to Sweden this year. For the first time in her career, Lee Aaron will play Sweden Rock Festival, this Saturday, June 11!
Here is a great photo from his site — an autographed promotional photo. Lee doesn't even have a copy of this photo in her own collection!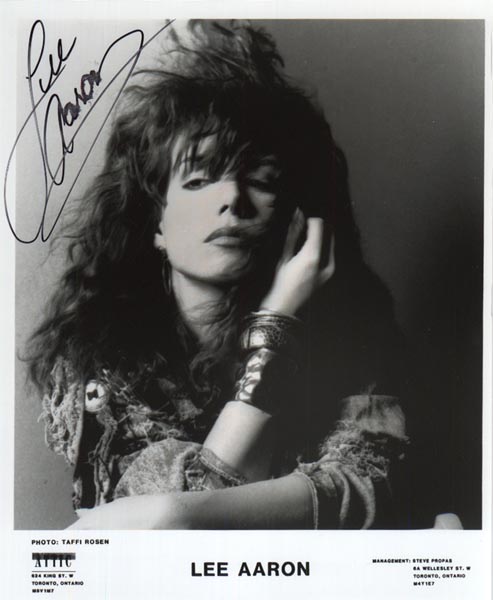 Today is a good day to check out the Lee Aaron European Fan Page and wish Johan a happy "Sveriges nationaldag"!