LEE AARON – Official Video For "Fire And Gasoline" Released
March 26, 2016
---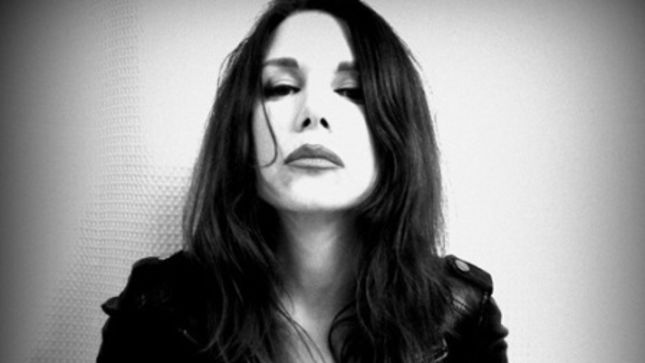 Canadian rock icon Lee Aaron has released an official video for the title track of her new album, Fire And Gasoline, which is now available worldwide. Check it out below.
BraveWords scribe Carl Begai recently spoke with Canadian rock icon Lee Aaron, who released her new album Fire And Gasoline on March 25th. Following is an excerpt from the interview that does not appear in the feature story.
"Sometimes I think it's a miracle I haven't lost my voice after all these years in rock n' roll and having bad monitors," says Lee. "I finally caved about a month ago and bought myself a set of in-ear monitors. I used them for the first time on a weekend away in Saskatoon and Regina, and it was like 'Where have you been all my life?' (laughs). It's so nice because with music that has powerful guitars, a lot of the time I wasn't hearing the nuances in my vocalizations. No with the in-ears it's like 'Man, this is amazing…' The funny thing is I always stay after the show to sign autographs or take pictures with the fans – meeting the fans is one of my favourite parts of performing – and at those two shows I received extra comments on how good the vocals sounded. I'm so glad I took the plunge."
"There's no guessing. When you're in a rock band the guitar player starts turning up a little bit two thirds into the set, the drummer plays louder, the bassist turns up, the whole sound system gets turned up, and before you know it your ears are shutting down. There have been some nights where I've been guessing and really hoping I'm actually hitting the notes, so the in-ears are a nice thing to have."
Go to this location to check out the BraveWords feature story.
About the album she says: "Fire And Gasoline is a rock n' roll record, and I think it would have been a huge mistake to make an album that sounds like something I did before."
"Tomboy" was inspired by her daughter. "In the history of Lee Aaron, I've always embraced themes of female empowerment. I look at my daughter and I see that she just marches to the beat of her own drum. Me and her are kind of in the same place right now."
© Copyright BraveWords